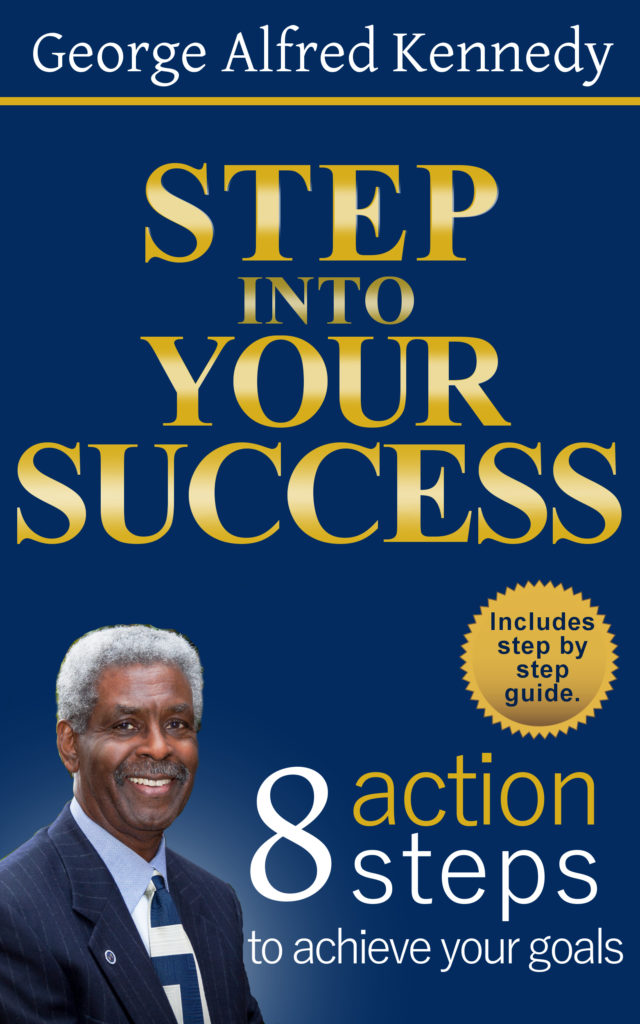 Step Into Your Success
Step Into Your Success offers 8 action tips on how to prepare yourself to enter and compete successfully in a 21st century workplace. As a recent college graduate, an entry level professional, or a seasoned business professional.
Step Into Your Success is a timely reminder of enduring fundamental principles: effective communication, developing a success-focussed mindset; habits that create success, effective time management, creating your own economy during an economic downturn, and controlling the space in your head.
These tips, developed into habits, served me well and contributed to my career success as a senior Foreign Service officer and Federal Executive.